On Wednesday, Joshua had his 4th Hearing Test. (Not including the newborn screening) He did pass the last one he had, but due to being sick at the time, was showing some Eustachian Tube Dysfunction. (Which was also the case at hearing test number 2) so they wanted to make sure that this was not an ongoing problem which would require referral to an ENT. Thankfully, he passed his hearing test, no problems, and his ears were healthy. So now we do not have to go back until he is 3 years old. With little kids, they just play the sound through speakers, and although they play the sound from the left side, or the right side and the child looks towards the sound, it doesn't actually mean they are hearing it from the left side or the right side. They can just hear from whatever ear, and their main aim is to ensure that their hearing is sufficient enough for the development of speech. When he is 3 though, they hope to be able to use headphones and to be able to specifically test each individual ear. So that is great news that we don't have to worry about hearing tests for a little while now!
Then this morning, we had Joshua's first orthotics appointment at the hospital. Our Physio also met us there for the appointment. The orthotists name was Andrew, and he was really super nice. He took a look at Joshua's feet, and watched him stand, to get a good idea about his issues. Then he started making the casts of his legs. He will use the casts to make his AFOs (Braces). Joshua was a very good boy and sat nicely while the casts were made.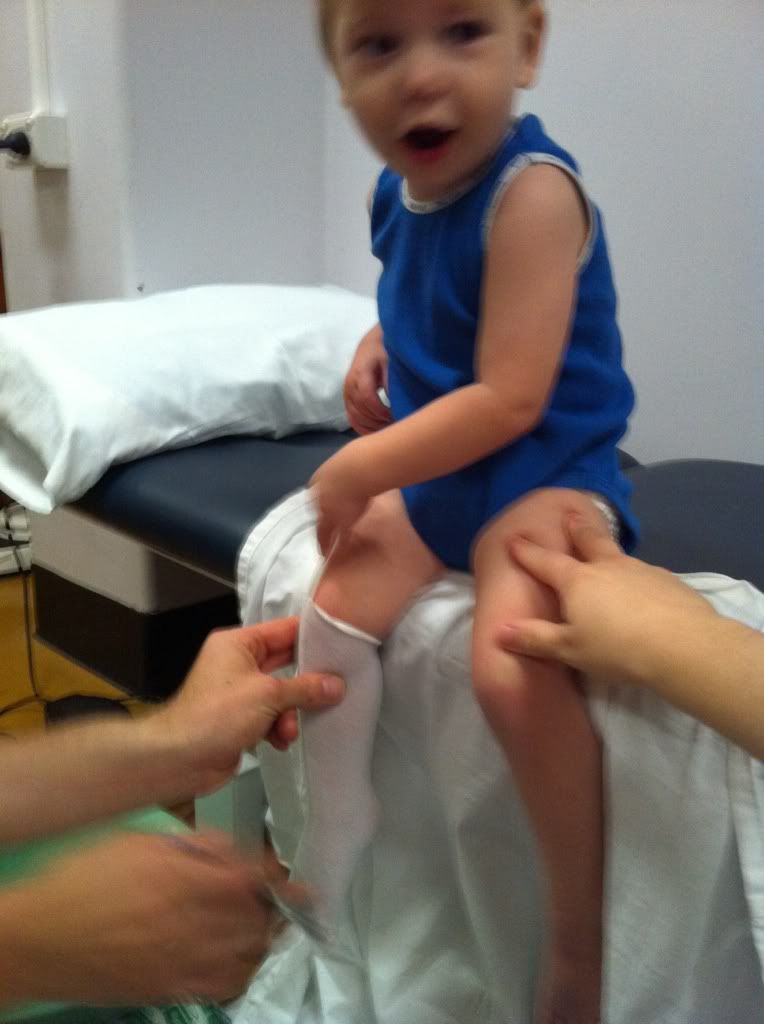 Putting a special "sock" on to go under the plaster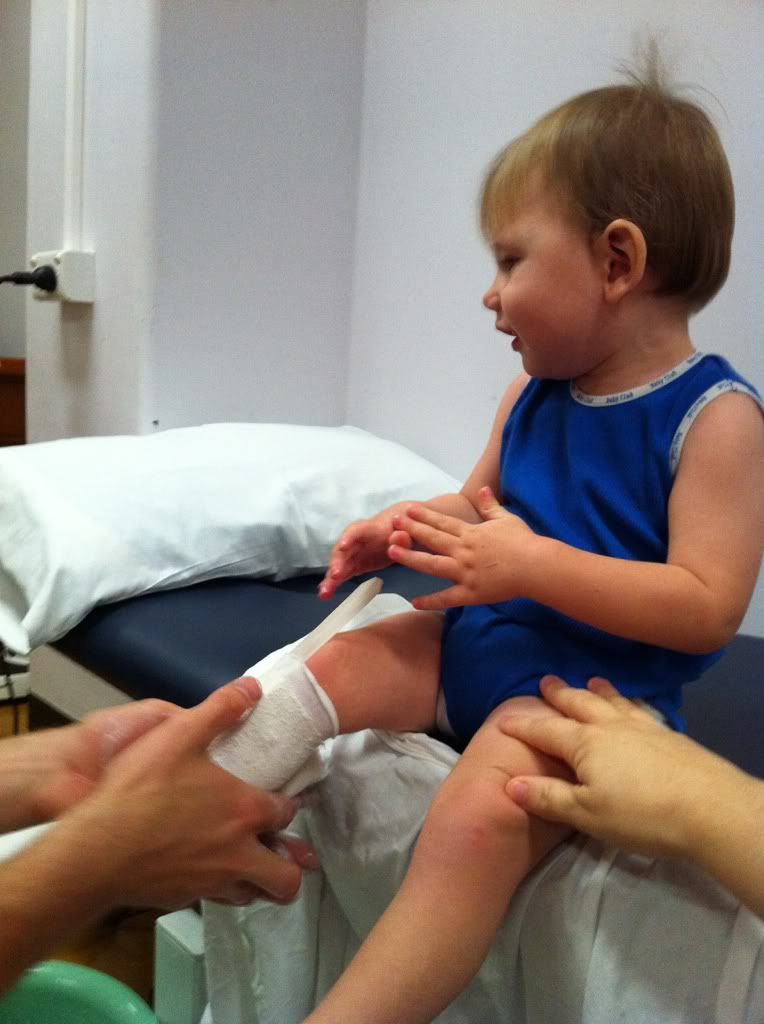 Then he put a piece of plastic down the front and began to wrap it with plaster
Joshua watches closely at what is happening to his leg!
And he really wants to try and pull the plastic out!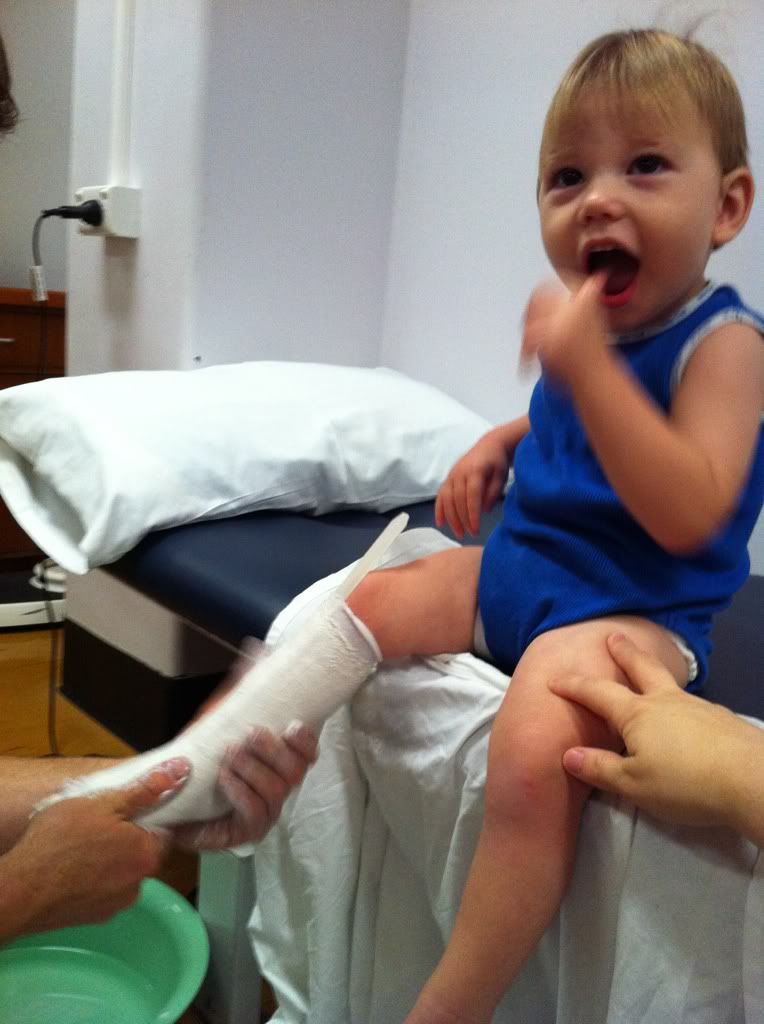 What do you think about all this Josh?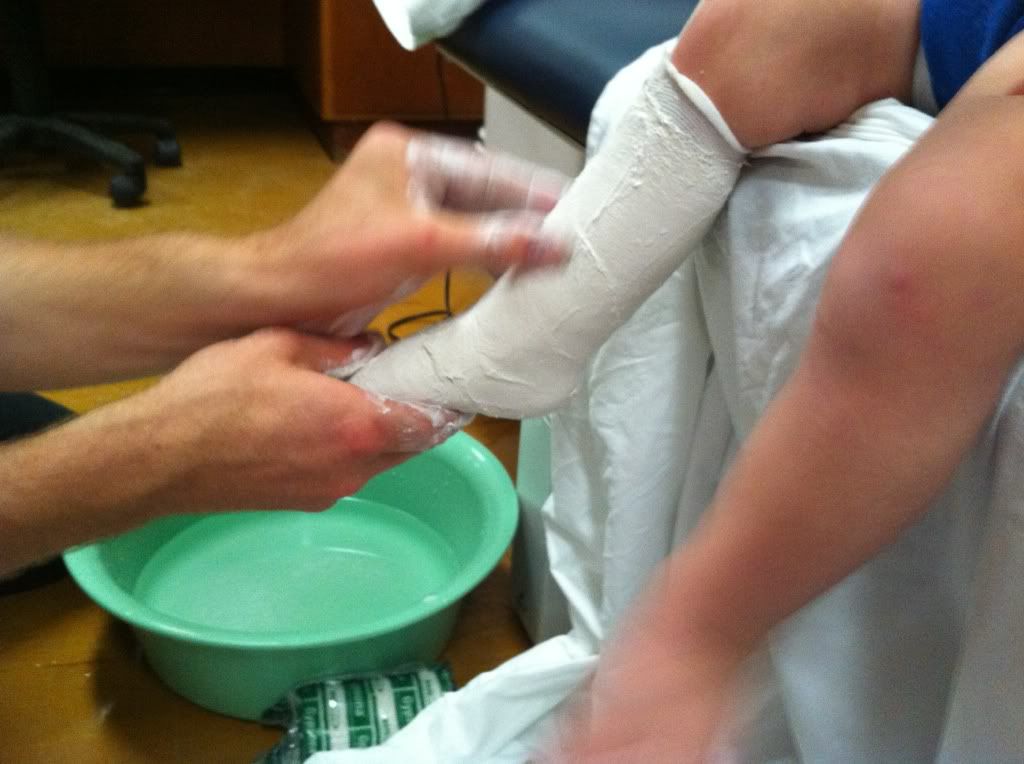 Close up of the plaster
Andrew smoothing the plaster
Starting to cut the plaster off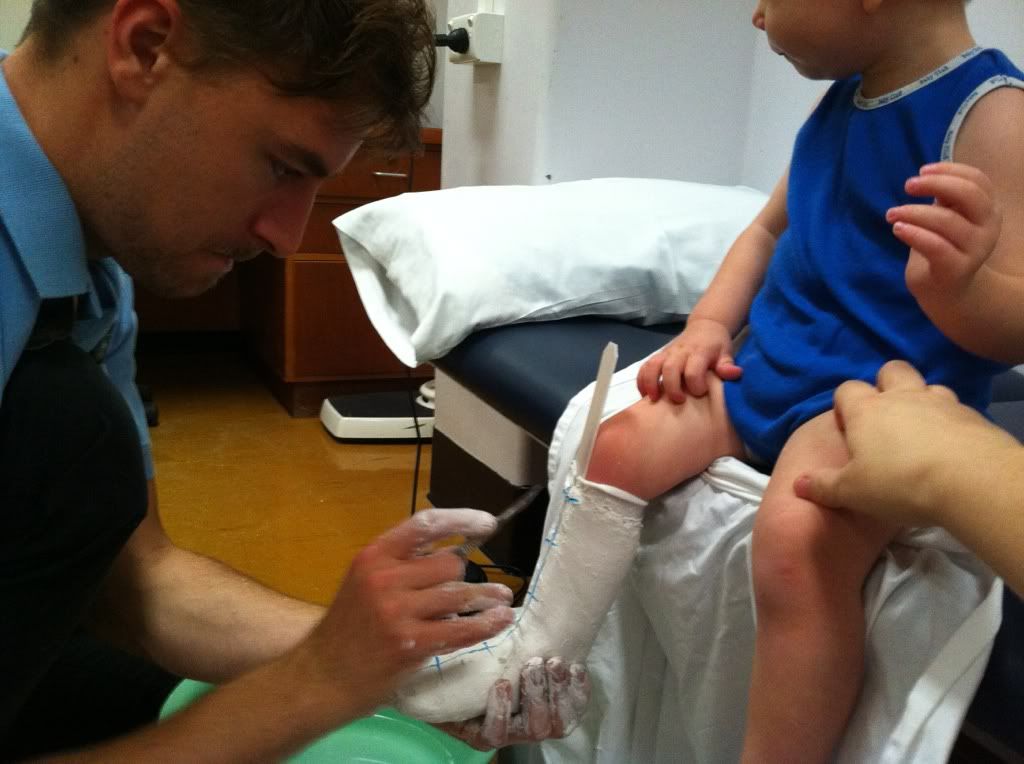 Andrew cutting the cast off
Both legs done!
Joshua was a very good boy and sat through it all without making a fuss. Andrew commented on what a cruisy kid he was and Maggie, the physio, told him that the kids she had referred to him that he was seeing next week would not be as good as Joshua, so he shouldn't get too used to it. Hahaha.
Basically, he explained to me that the bones in the feet are not fully formed until about 5 years old, but when a child has significant issues with muscle tone, those muscles can affect the growing bones and cause permanent problems. So the period up until about 5 years old is really quite critical in terms of providing the feet with the right support to be able to grow and develop properly. He told me that Joshua's problems (in terms of his foot positioning/pronation) were "fully correctable." So, basically Joshua will probably have to wear AFOs for at least a few years. And because little kids grow so quickly, we will probably have to repeat this process about every 6 months for a while.
We go back on Monday 28th to fit the actual braces and hopefully take them home that day!